THE DEFECT OF THE FORKSAVER CLASSIC
The only flaw of the Forksaver Classic protections is that to mount them we have to disassemble the front wheel and remove the suspensions from the plates to insert them from above. For many enthusiasts it is certainly not a problem, on the contrary, almost fun. For those who don't feel very confident of their mechanic skills, this operation can be challenging.
This is precisely the reason a new product called Forksaver Fast has been created: shorter protections that maintain the same characteristics of the classic product.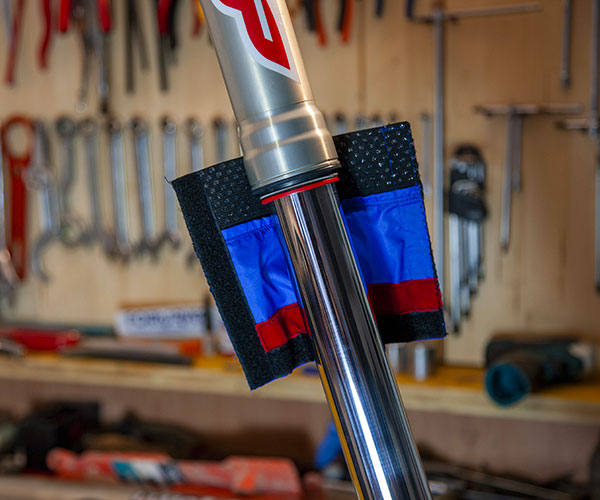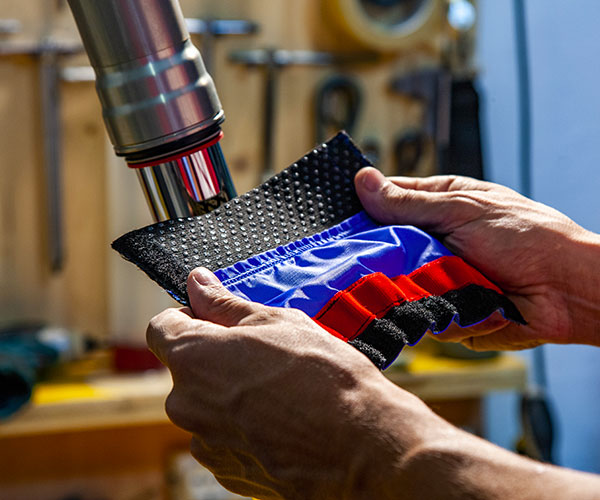 Through a velcro system they open and close, wrapping the suspension.
On the bottom part you will not find the rubber O-Ring that holds the Forksaver adherent to the stem but a velvet coating that does not allow dust and mud to come into contact with the dust cover.
We must be honest, Forksaver Fast do not give the same protective capacity as our classic Forksaver but they already provide an excellent level of protection from external agents. The advantage is that they allow the user to quickly remove them in order to carry out maintenance operations on the suspension.
They can be assembled in ten seconds as there is no need to remove the suspensions.