Forksavers are created with a super resistant and highly technological material, a special tear-resistant nylon treated in Teflon. They are light and do not bind the fork, but simply wrap them. Forksaver leaves the stem free to slide in the sheath without impediments and without limiting its smooth operation.
The internal seams are strictly double and sturdy with a double resin treatment that renders them softer, waterproof and more resistant. Forksaver, unlike invasive neoprene protections, prevents dust and quartz micro-crystals contained in the earth from becoming abrasive. Prevents the classic "scrubbing" effect and scratches that my prematurely wear out your suspensions.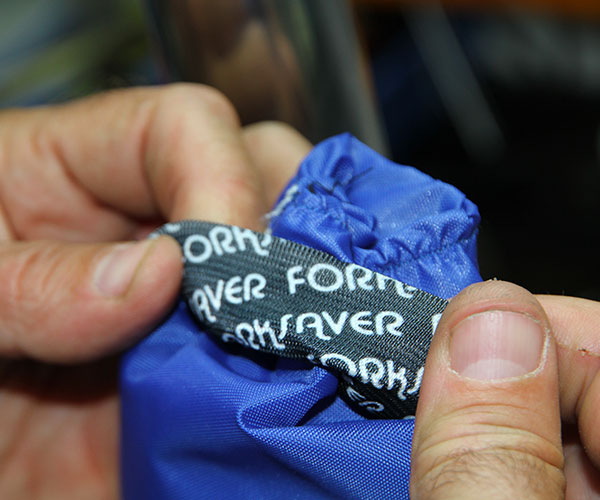 A branded technical elastic is sewn at the top of the nylon cylinder.
Its shape is conical and coated on the inside with anti-slip silicone arranged in a wave (to cover a greater grip surface on the sheath). This prevents components from slipping.
To complete the assembly, an o-ring must be installed at the base which keeps the Forksaver adherent to the stem, but free to partly slide, avoiding the entry of mud and dirt. When the fork compresses and then stretches back into position, the Forksaver does not remain curled at the top but stretches again along the stem thanks to the air that is created inside, thus always returning to it's initial elongated position.
All seams are reinforced, aimed to making the accessory robust.
Forksaver are a "Made in Italy". An excellent quality product assembled with care by skilled craftsmen.
"After two months of use we took the Forksaver apart and removed the dust cover. To our surprise we still found the white grease that wraps the oil seal and no signs of dirt inside. "
The nightmare of the classic drop of oil on the stem that indicates damage to the oil seal and an upcoming fork overhaul will just be far memory.
Forksavers are now also adopted by official teams and by some drivers participating in the Dakar races.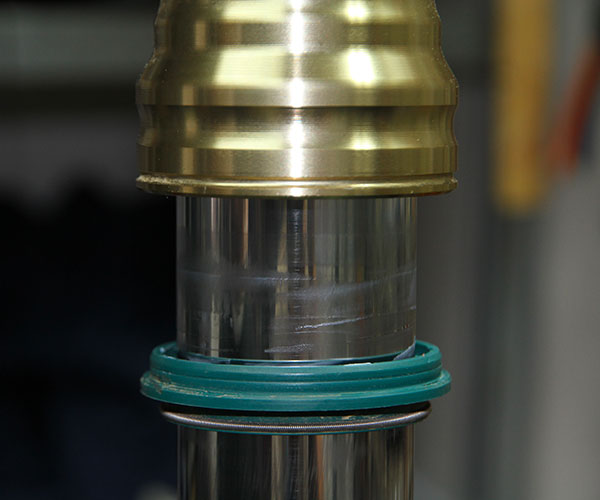 1 First remove the forks from the bike and free the sliders from all the ring protectors (photo 1). Once removed, the fork must be cleaned and we can take advantage of this opportunity to lower the dust cover with a screwdriver and grease the oil seal.
2 Take a Forksaver and turn only the elastic part (photo 2), holding the area with the silicone on the outside to ease the insertion.
3 Insert the Forksaver onto the fork from above and, once in position, restore the correct position of the elastic.
It is very important to let the lower part of the elastic protrude by about 1 cm downwards. (photo 3).
4 Insert the supplied o-ring positioning it about 1 cm from the base of the Forksaver. (photo 4). Please make sure the Forksaver is aligned and has no twists.
The installation is finished, we can reassemble the fork protector and repeat the procedure for the second fork.
Forksaver Classic for Upside Down Forks

The most protective model in the Forksaver range, it completely covers the fork stem ensuring effective protection in mud (water, dust, and extreme conditions).

€

36.60