FORKSAVER® guards and protects the fork stem from dirt that can affect the operation of the oil seal and generate oil leaks and fork inefficiency.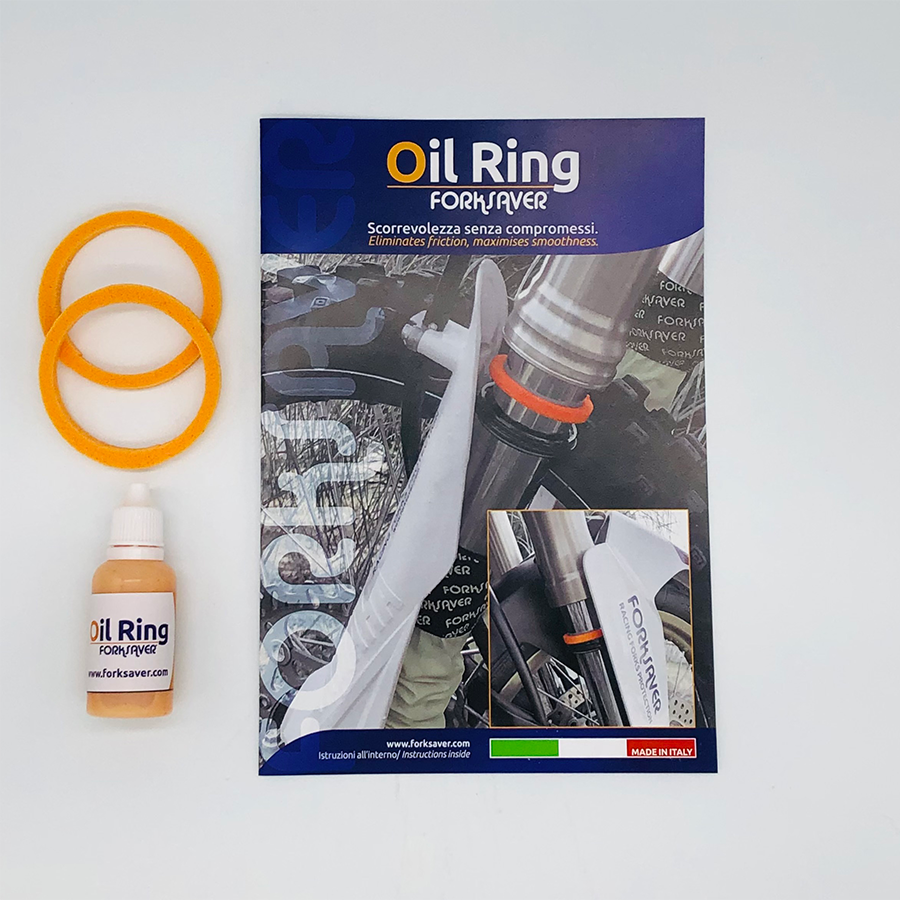 NEW
FORKSAVER OIL RING KIT
An innovative system for increasing the smoothness of forks while keeping the stems lubricated.
Safety, Useful accessories

https://www.neckguard.it

The NECKGUARD by FORKSAVER® collar protects the neck, trachea and jugular veins which are the most delicate and NOT PROTECTED parts of the body during the practice of our sport. It is made individually with sartorial manufacture using the highest quality materials and innovative technologies. On the outside we use CORDURA® fabric by DUPONT, produced with particularities already tested in military clothing, with unique characteristics of durability, breathability, very high resistance to abrasion, penetration, waterproofing and tear-proof. Inside, we use a particular anti-puncture product made of top quality cowhide split leather, which makes the collar comfortable, breathable and very resistant to punctures. Indispensable in our SAFETY sport outings. How many times in the woods have we worried about running into a KILLER trap, broken branches or brambles that are an additional problem. We now have the right protection for us. Obviously it's not like having nothing around your neck however, like other protections, we can't do without it.Keep your neck out of trouble with the NECKGUARD by FORKSAVER® collarAll images are inserted for illustrative purposes. The products are subject to changes. * All images are inserted for illustrative purposes.

Da:

€

54.00
FORKSAVER ADVANTAGES
Doesn't cause friction and doesn't limit the normal fork operation.
Allows quick and easy fork inspection and cleaning.
Doesn't retain dirt and impurities between the stem and the guard.
Extends the life of the fork oil seal, hydraulic oil and dust seals.
Protects chrome plating and stem coatings.
Preserves the internal sliding bushings, the efficiency and correct functioning of the suspension.
The product is "made in Italy" and has been extensively tested and optimized on the field by enduro riders like us.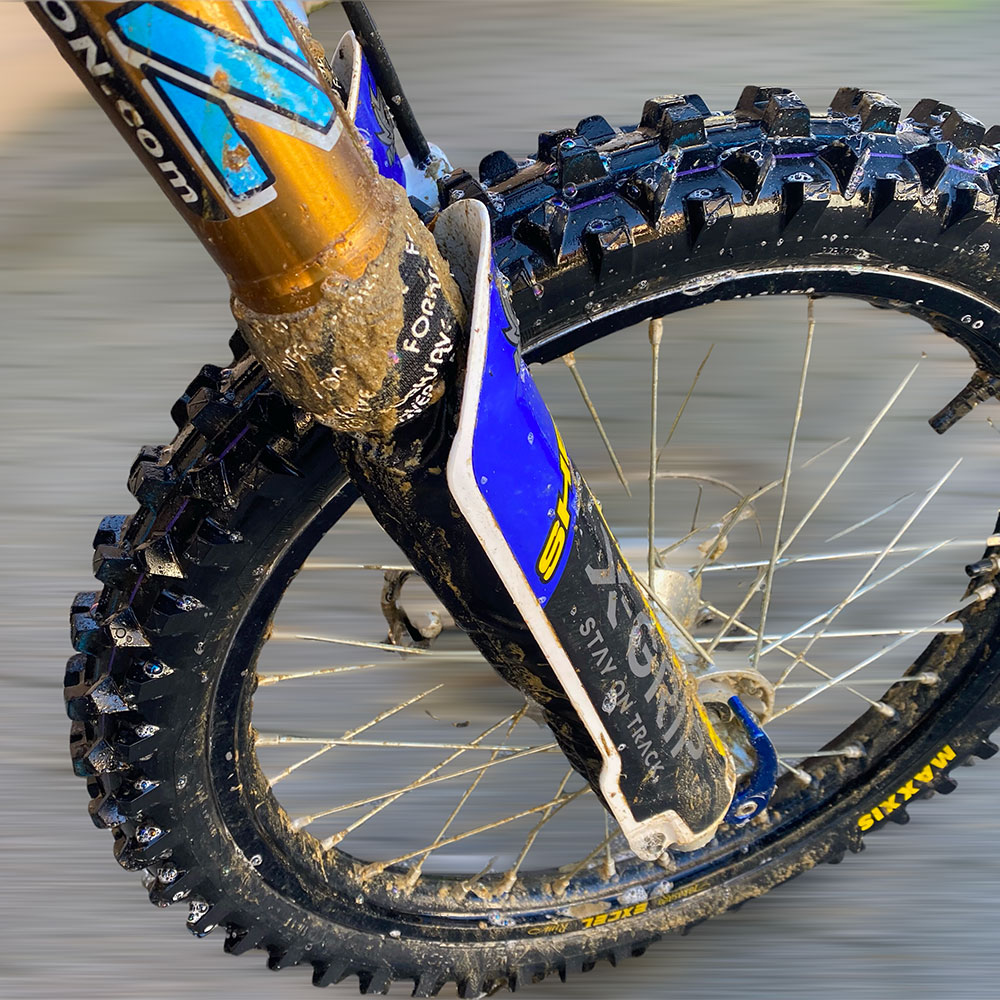 Forksavers are built with high-quality and high-tech material (also used for military use), they are robust and waterproof, they are built manually and individually checked before packaging.
They have numerous advantages over neoprene or ring protectors currently on the market.
For any questions or clarifications Contact us!