Useful accessories

The Forksaver

®

Oil Ring Kit is an innovative system for increasing the smoothness of forks while keeping the stems lubricated. Installation is quick and easy and requires no special equipment.

Kit includes:
1 Bottle of "Forksaver® specific highly lubricant oil".
2 Rings in special sealed material.
1 sticker.

Da:

€

29.90
FORKSAVER® guards and protects the fork stem from dirt that can affect the operation of the oil seal and generate oil leaks and fork inefficiency.
FORKSAVER ADVANTAGES
Doesn't cause friction and doesn't limit the normal fork operation.
Allows quick and easy fork inspection and cleaning.
Doesn't retain dirt and impurities between the stem and the guard.
Extends the life of the fork oil seal, hydraulic oil and dust seals.
Protects chrome plating and stem coatings.
Preserves the internal sliding bushings, the efficiency and correct functioning of the suspension.
The product is "made in Italy" and has been extensively tested and optimized on the field by enduro riders like us.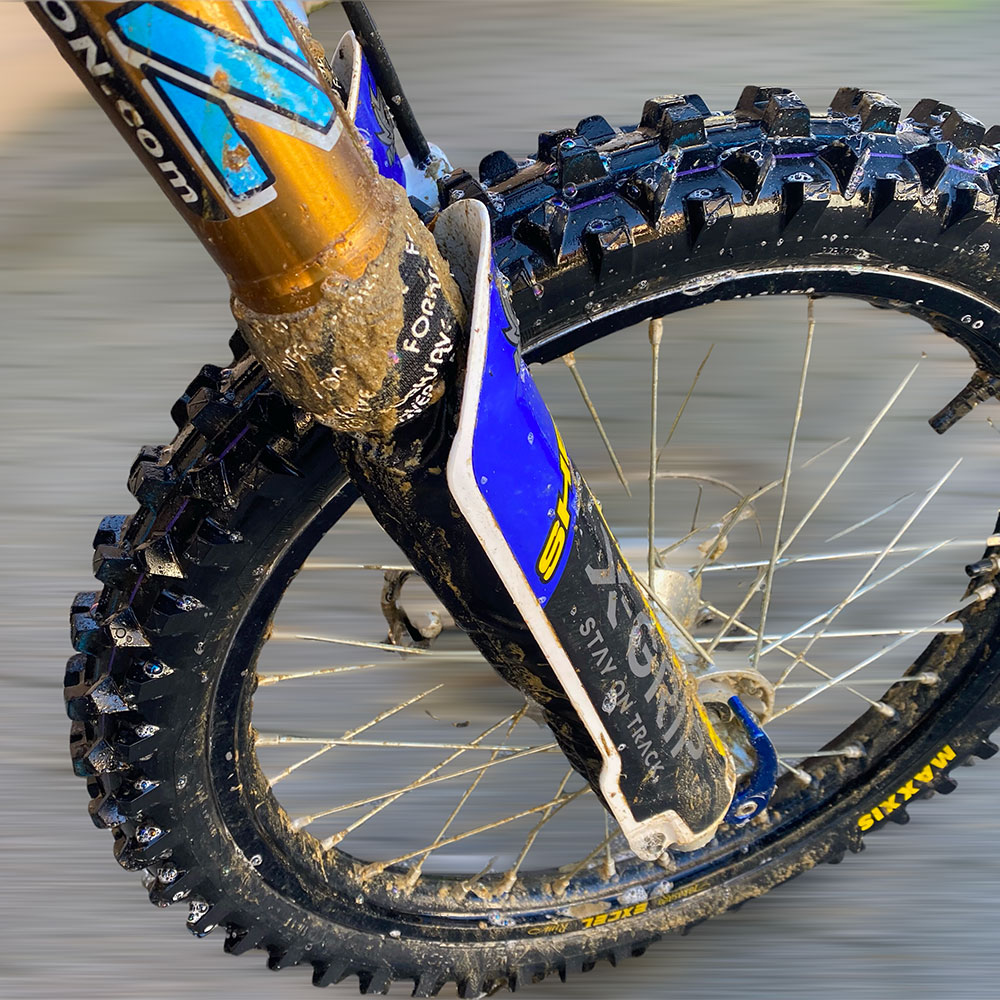 Forksavers are built with high-quality and high-tech material (also used for military use), they are robust and waterproof, they are built manually and individually checked before packaging.
They have numerous advantages over neoprene or ring protectors currently on the market.
For any questions or clarifications Contact us!